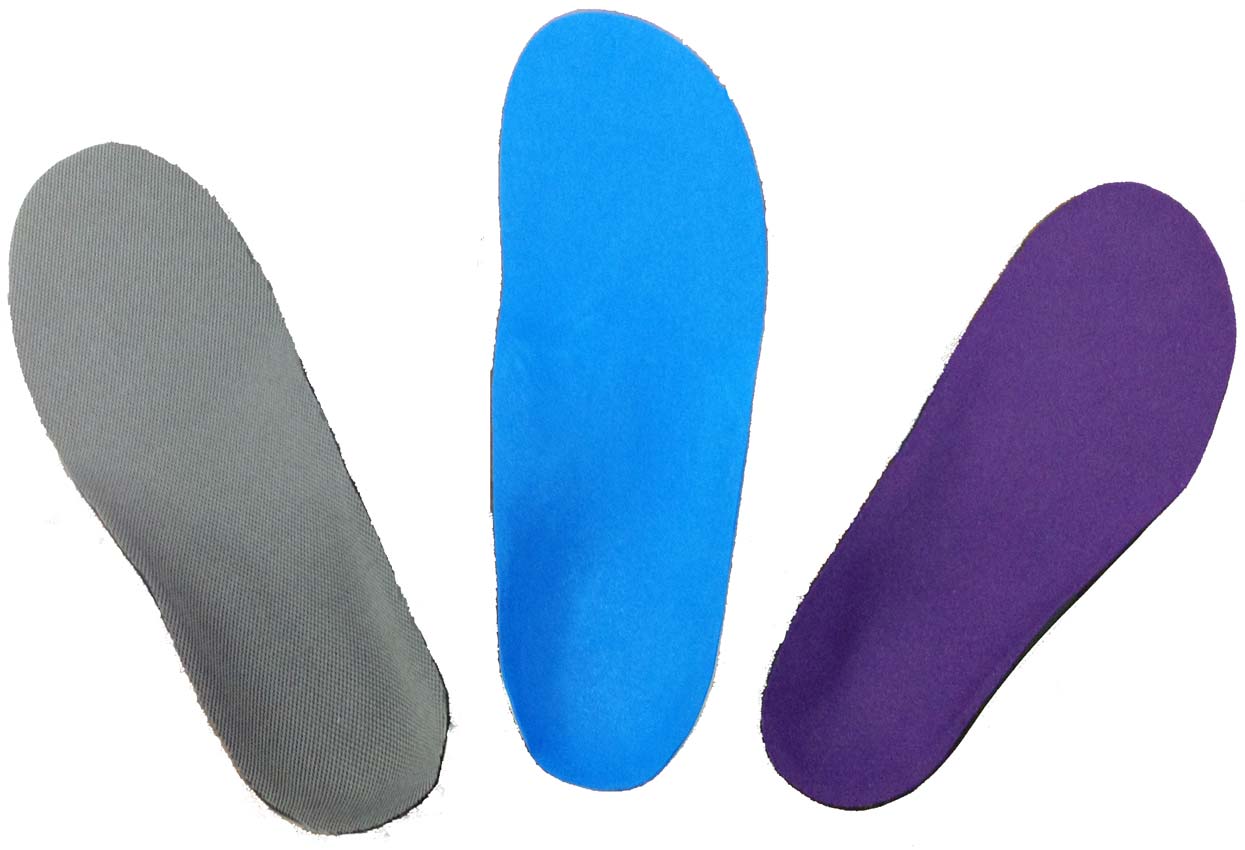 IMPACT has the facilities and equipment to produce high-quality foot orthotics on-site in our clinic.
Custom foot orthotics are an important tool used for treating many biomechanical problems such as low back pain. Also, orthotic treatment of common foot disorders, such as plantar fasciitis, has been amply documented in leading medical journals. Every person has a unique foot and the need for orthotics can vary numerously from patient to patient. Only a medical professional such as our knowledgeable staff at IMPACT can explain how an orthotic will benefit you.
IMPACT offers the most versatile foot measurement system in the world. Our system holds several orthotic patents for its ability to scan, produce, and adjust to individual patient needs.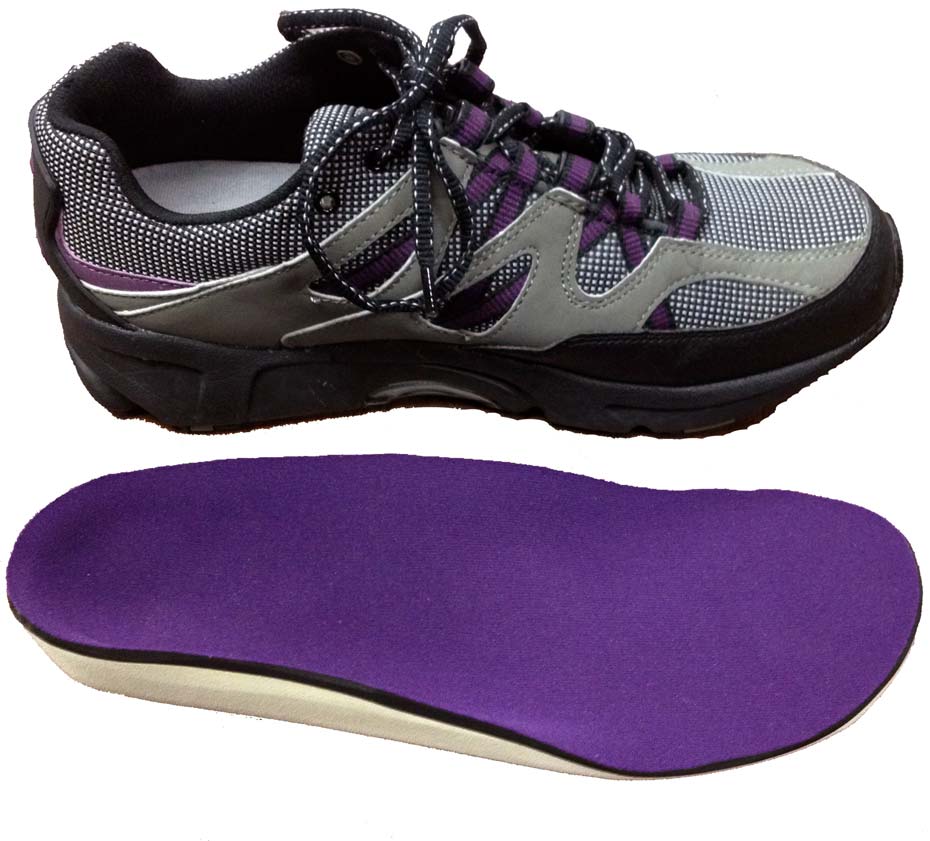 Here is how the fitting and creation process of the orthotics works:
A thorough evaluation of your foot and how it may influence your body alignment. This includes an analysis of your gait and medical history.
Performing therapy on your foot to ensure a correct image. This may include mobilization and other manual therapies.
The taking of an exact 3-D image of your foot by using our advanced foot scanning equipment.
The manufacture and production of your orthotics.
The fitting and training associated with your new orthotics.
Things to think about
Whether foot orthotics are medically necessary or needed for athletic performance, we can produce high-quality, custom-made, foot orthotics quickly and economically.
What kind of shoes will you be wearing with your orthotic? Different types of shoes require different types of orthotics. Bring the appropriate shoes with you on your first visit. We offer substantial discounts on a second pair of orthotics in order to cover both dress and casual needs.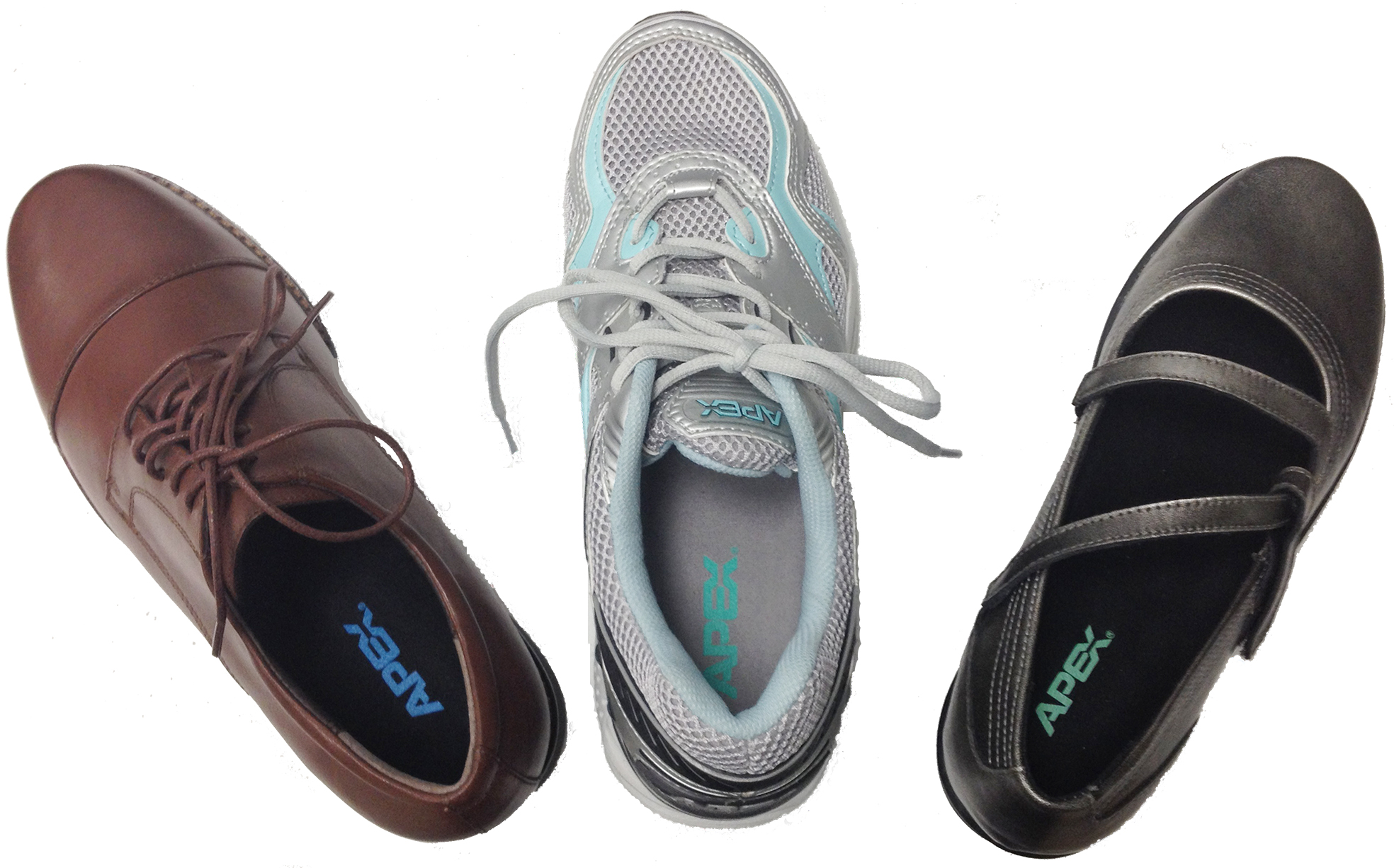 IMPACT sells shoes!
Orthotics work best when paired with a pair of high quality supportive shoes. IMPACT helps take the guesswork out of finding excellent footwear, by selling medical grade shoes from APEX. These shoes come in numerous styles for men and women. Shoe varieties offered include walking, hiking, running, casual, and business.
Appointment times are available on a daily basis so that we can quickly accommodate patients desiring custom foot orthotics.
GET IN TOUCH!
Use the form to get an appointment.
Contact Us